Are you looking to purchase a new TV and need it mounting or hanging on your wall? Then give us a call, we can help! TV wall mounting and hanging is becoming more and more popular. We can securely mount your TV to your desired location. We will always use the highest quality TV brackets and TV wall mounting brackets so you can be confident that your TV is secure.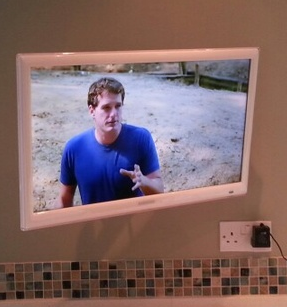 A common question we are often asked is… can you hide the cables?
If you don't want cables ruining the look of your beautifully wall mounted TV then there are a couple of ways to which this can be addressed. One of the most popular ways is through conduit trunking: this hides the cables within a plastic or metal casing. The second way is chasing a channel in the wall and skimming over the area: this gives a really nice finish and a floating effect to your TV.